This page:GUC Hamburg > Press > News > Petra Wend
How will Brexit affect universities in the UK and Europe?
21 June 2019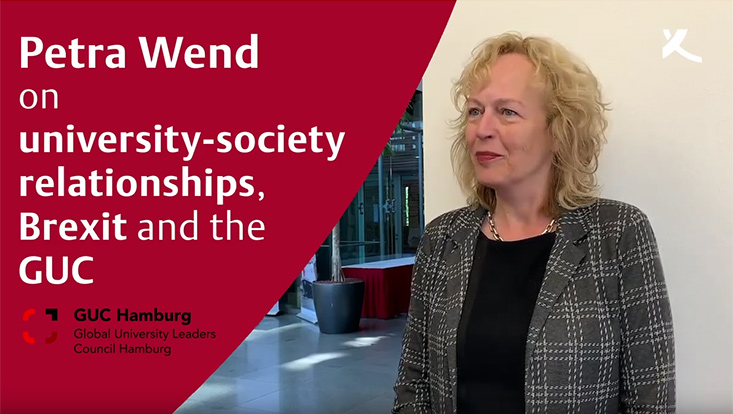 At the third Global University Leaders Council in Hamburg, 45 university leaders from 23 countries discussed the relationship between universities and society from 5 to 7 June 2019. In this video, Petra Wend (Principal and Vice-Chancellor, Queen Margaret University, UK) talks about how to create a more inclusive university, and how British and European universities will be affected by Brexit.